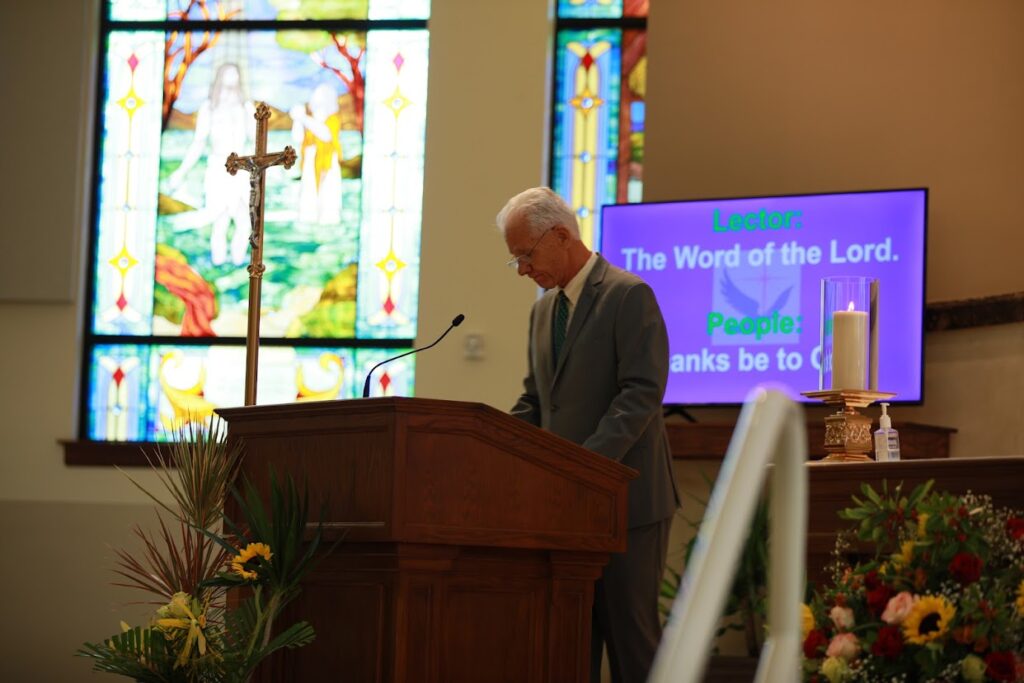 Dear brothers and sisters in Christ,

Warm greetings in the name of our Lord Jesus Christ! As we continue to grow and strengthen our faith community, I am reaching out to those among you who have been blessed with the gift of a good speaking voice and a passion for proclaiming the Word of God. I would like to invite you to consider serving as a lector on weekends or weekday Masses.

The role of a lector is of paramount importance in our Liturgical Celebrations. By proclaiming the Sacred Scriptures, you become a conduit for God's message to reach the minds and hearts of our congregation. Your dedication to this vital ministry not only enriches the worship experience of our faith families but also contributes to the spiritual growth of each individual present.

As we undertake this noble responsibility, it is crucial that we adhere to the General Principles and Guidelines set forth by the United States Conference of Catholic Bishops (USCCB). These Principles serve as a compass, guiding us in our efforts to faithfully and reverently communicate the Word of God. They include:

1. Prayerful Preparation: Dedicate time to prayerfully study and reflect upon the Scripture passages assigned to you. Seek to understand the context, meaning, and message of the Word, allowing it to transform your own life.

2. Reverence and Dignity: Approach your role with a spirit of humility and reverence, recognizing that you are entrusted with the sacred task of sharing God's Word. Prepare yourself spiritually, mentally, and emotionally to ensure that your proclamation reflects the dignity and importance of the message being conveyed.

3. Clear Articulation: Practice reading aloud to develop clarity, proper pronunciation, and an appropriate pace. Aim to communicate the Word in a manner that is both engaging and easily understood by the congregation.

4. Authenticity and Sincerity: Allow God's Word to touch your heart deeply so that your proclamation becomes a genuine expression of your faith. Your authenticity and sincerity will inspire others to encounter God through the Scriptures.

If you feel called to serve as a lector and would like more information regarding this ministry, I encourage you to contact our parish office at (561) 488 -1373. Our staff will be delighted to provide you with further guidance, training, and the necessary resources to assist you in fulfilling this vital role.

May we all continue to grow in our love for God's Word and faithfully respond to His call to serve Him and our faith community. Together, let us pray for the guidance of the Holy Spirit as we embark on this noble journey of proclaiming God's word.

Yours in Christ,

Fr. Dominic Toan Tran, Pastor.